Overview of herds
Herds are mobs of anything that graze pasture from cows to sheep. In Pasture.io, they can be lactating herds and non-lactating. The difference being nutritional requirements. See the below for information on how to add different herds.

Add non-lactating herds
Add lactating herds
Adding a herd with pictures below
Click on the Herds menu.
Once the Herds page loads, click on the Add Herd button on the top right.
3. When the add new herd page loads, enter in the herd details and then click Create Herd.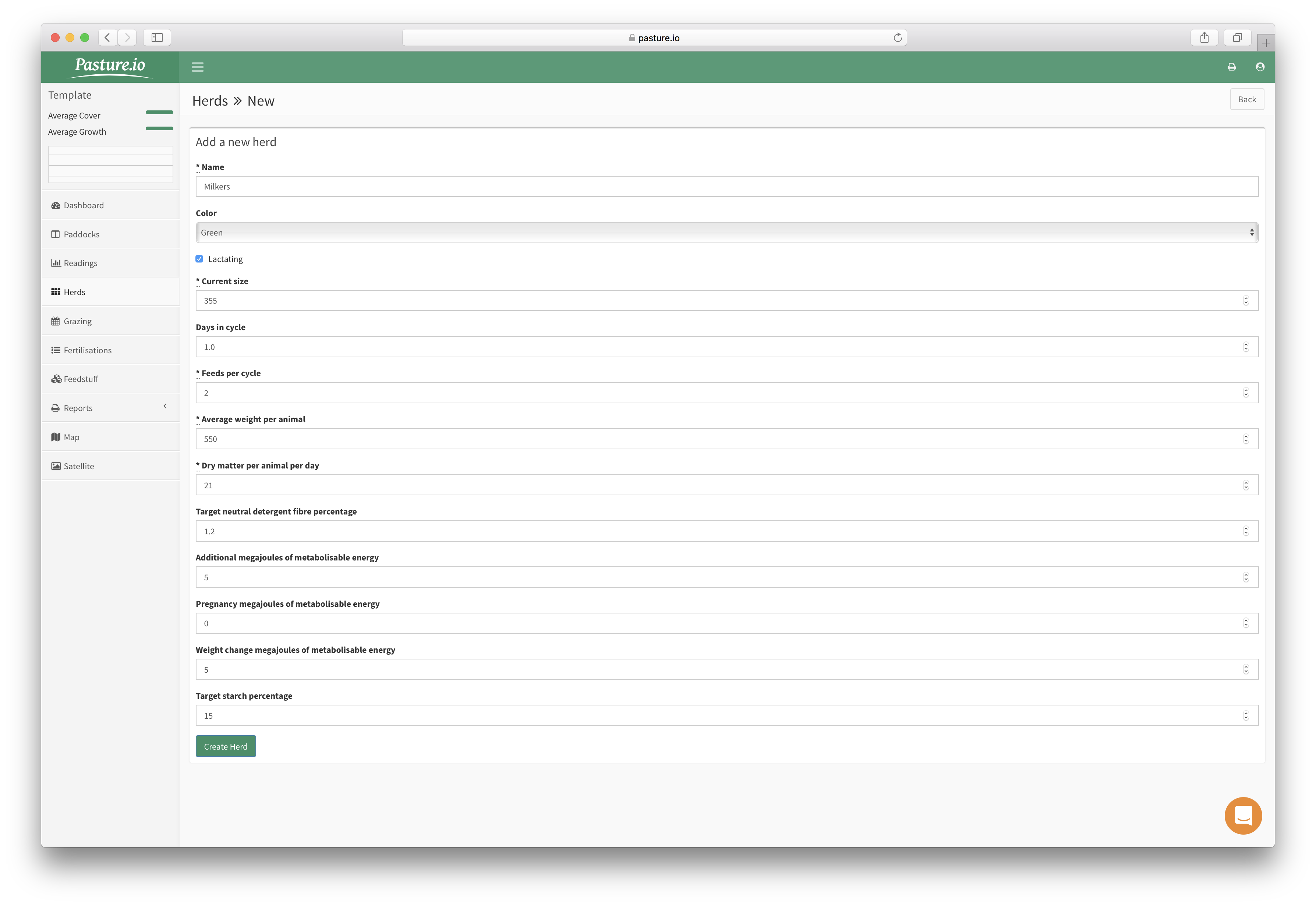 4. The Herd's page will load, in this page you can make feed slots by clicking on Add Feed Slot.
Feed slots are grazings that are used to communicate to the platform where the herd is grazing at a given time of the day. The feed slot is also used to communicate to yourself and to employees where to set gates and fences i.e. typically in a dairy system they are AM / PM grazings or Day / Night feeds, etc. How you label them is up to you.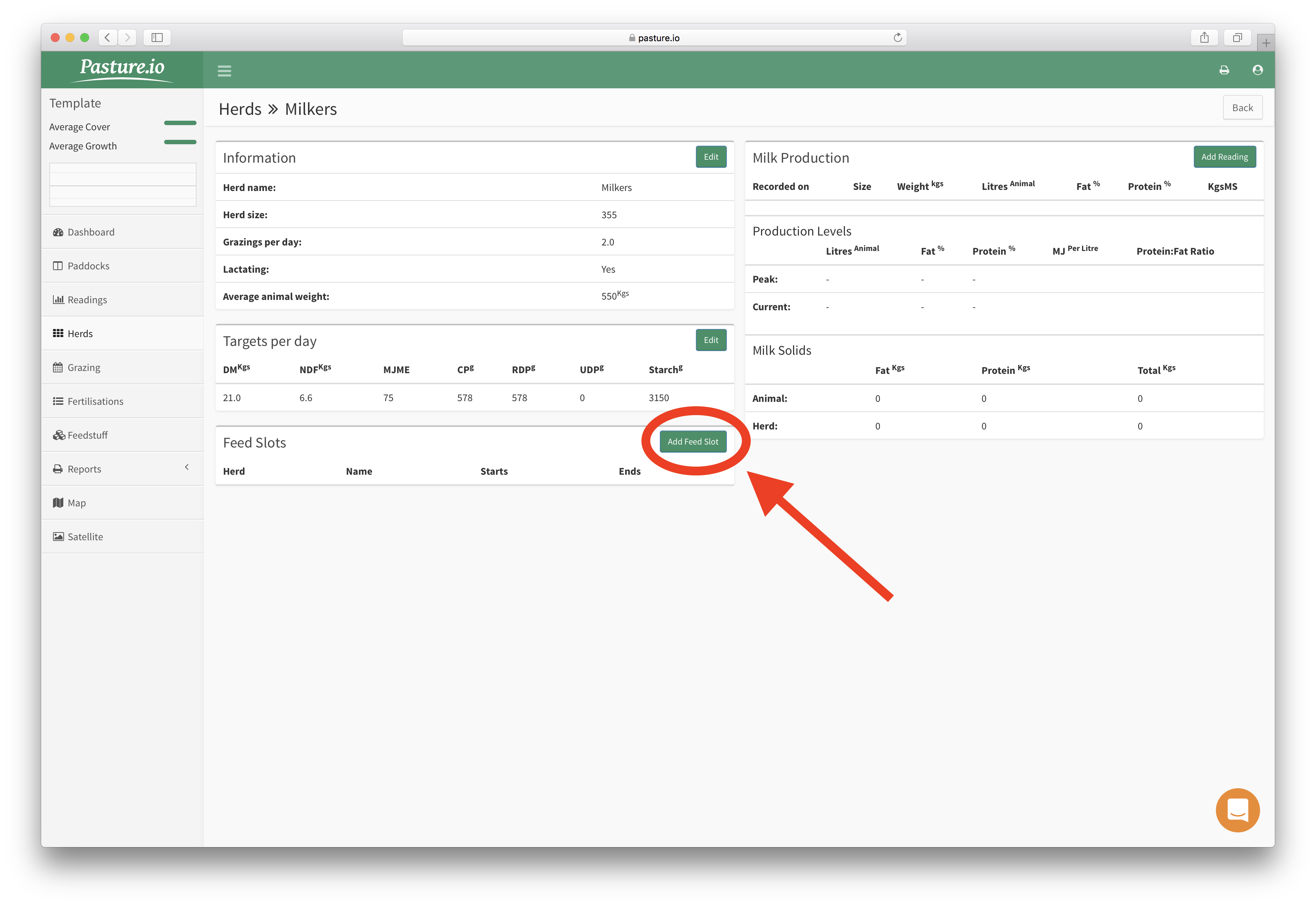 4.1 The following is an example for making a feed slot for a night grazing.
Cycle day: Leave as 1 for grazing cycles that cover 24 hour grazing, such as 12 hour shifts in twice a day grazing cycles.
Start at: The time at which the grazing usually starts i.e. at cups on time in a dairy system.
End at: The time at which the grazing usually ends. For ease, make this one minute before the end of the next feed slot as per the picture below.
Name: Name the feed slot e.g. Night, 24hr Grazing, PM Feed, whatever you want.
Herd: Make sure this feedslot is assigned to the appropriate herd.
Create Feed Slot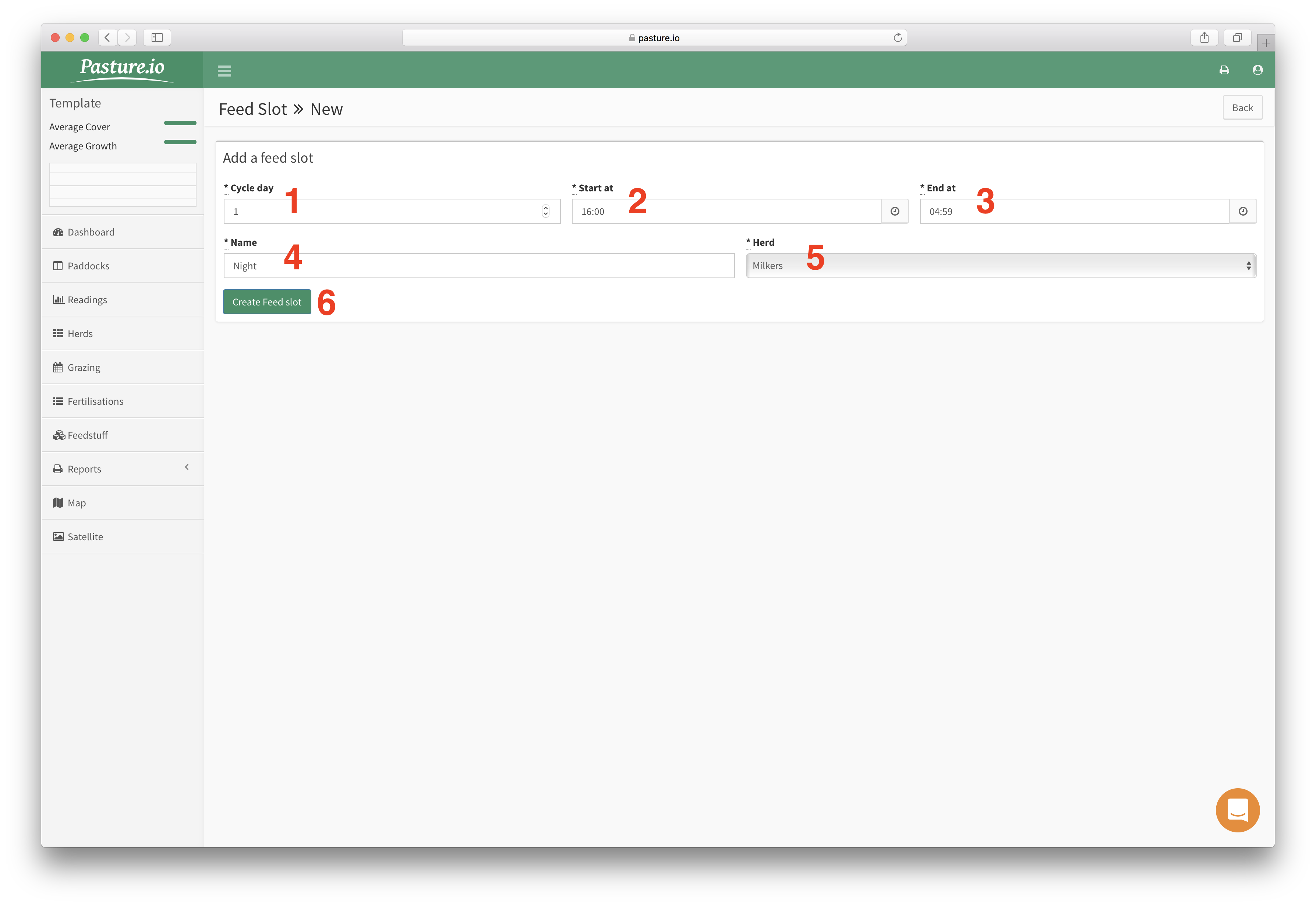 5. Once you have entered the feed slots in, that is enough to graze this herd in the grazing planner. The nutritional information may not look right, which means you might need to add milk production or change some of the nutritional targets to suit your goals.