Applying fertiliser is essential in every system and so is recording where, when and what was applied. Let's explore this.
You can select one or multiple paddocks wherever a map, list, or report, such as a feed wedge.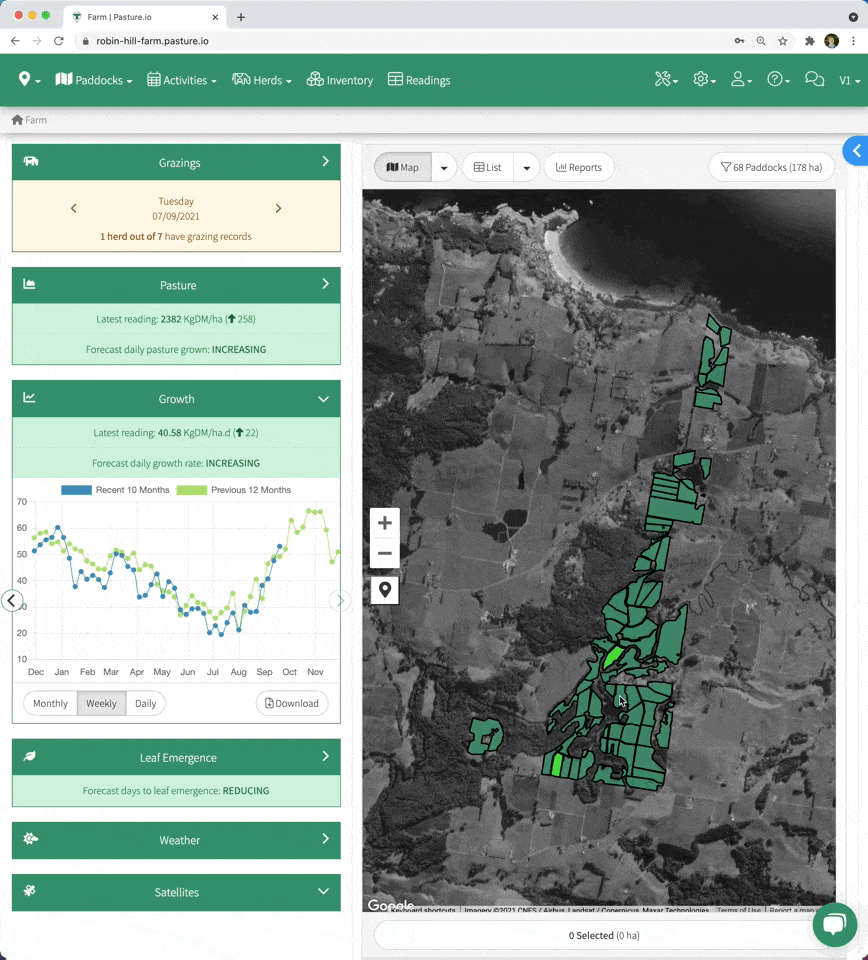 Select your paddock(s)
Click on the orange Action Bar at the bottom of the screen.
The New Fertilisation

window will open with the select paddock(s) now orange.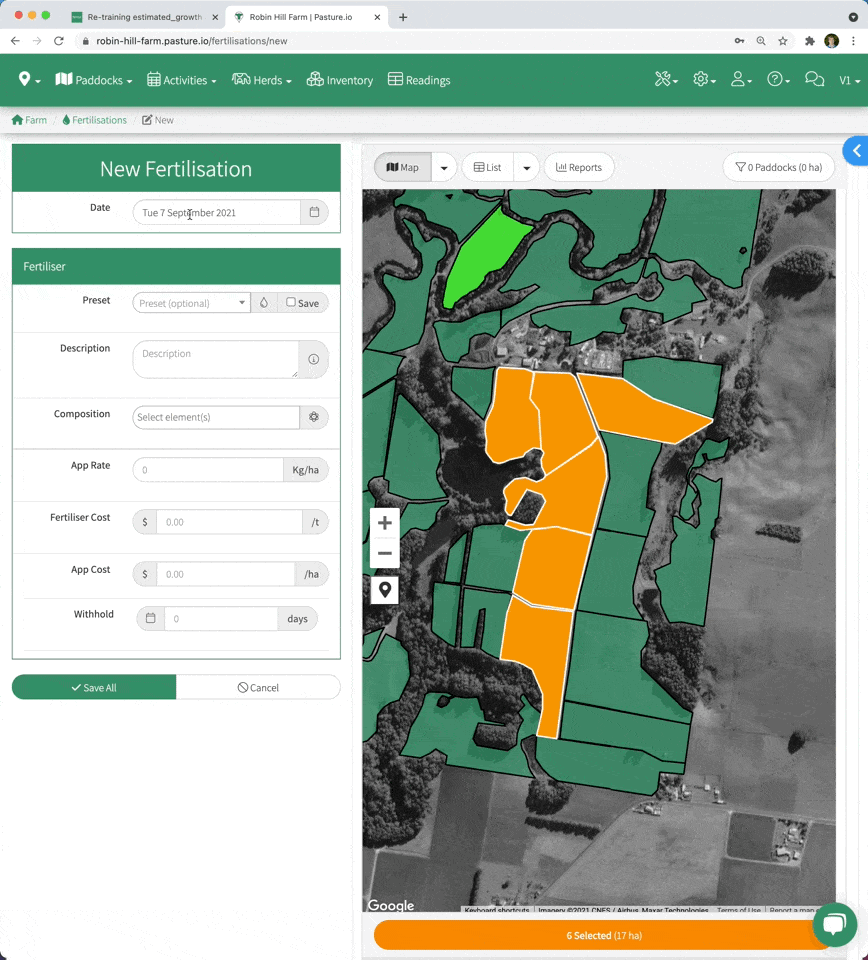 4. Enter the details of the new fertiliser application.
5. Click on Save All when you are happy with the details you have entered.
6. The next screen will show you a summary of the application that you just saved where you can Edit, Copy, Export, Delete.