A quick tip for selecting and deselecting multiple paddocks for bulk adding or editing paddocks and their records.
The easy way to select and deselect multiple paddocks is on your computer, hold in the SHIFT key while you LEFT-CLICK paddocks.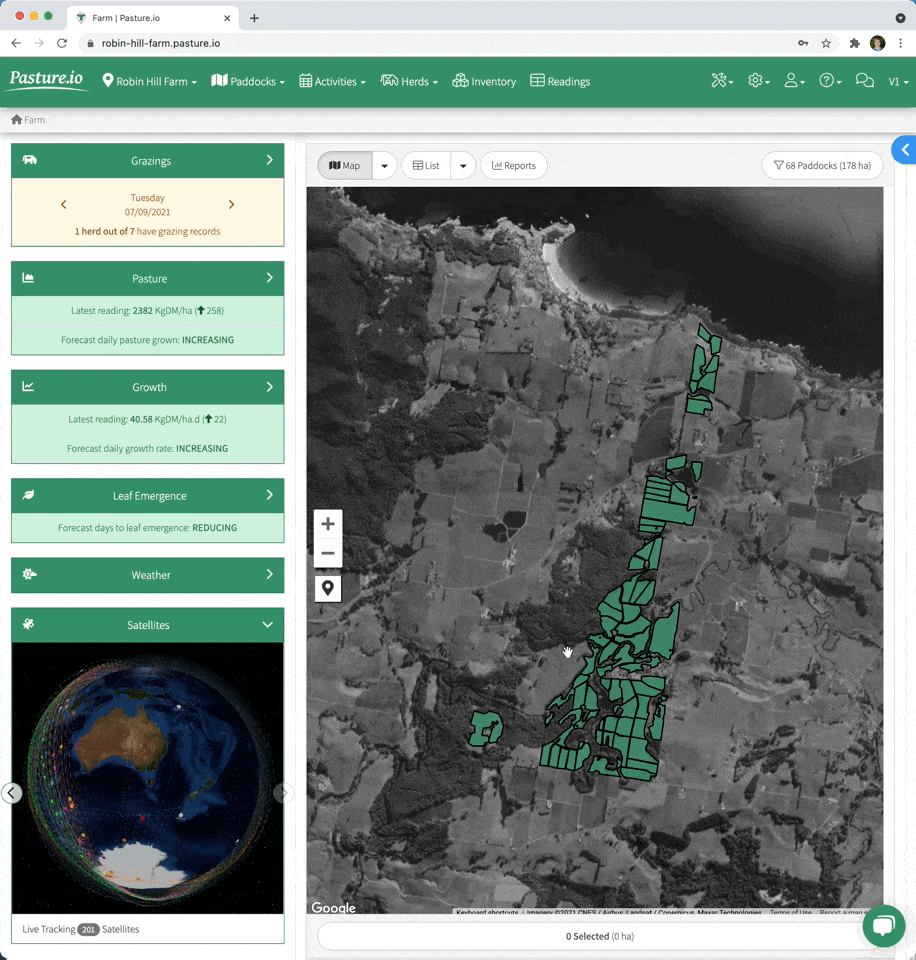 SHIFT + LEFT MOUSE CLICK
You can use shift to select or deselect multiple paddocks in the map, list and reports as shown in the gif above or the video below.